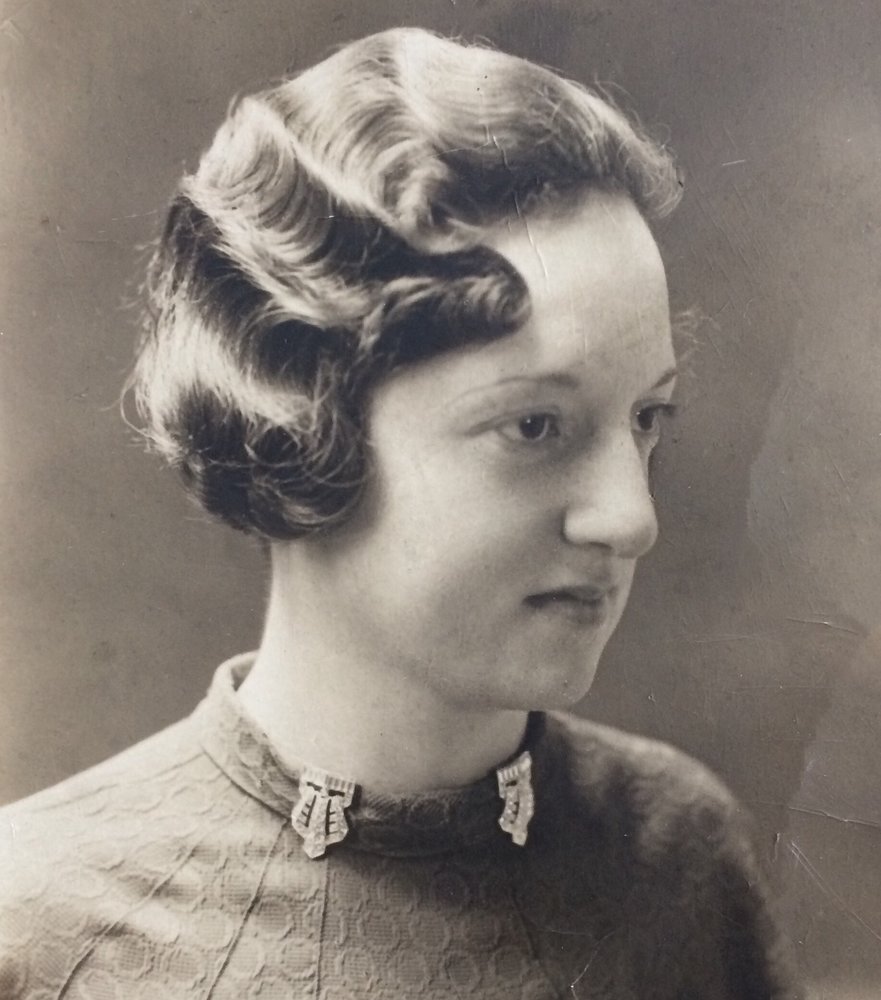 Share Your Memory of
Gertrude
Obituary of Gertrude Louise Laccetti
Albany - Gertrude Louise Laccetti passed away on March 12, 2018. Gertrude was born over 101 years ago, on December 28, 1916, in Hudson, New York, to Edward and Elizabeth Hofem and had an older sister, Katherine, and a younger brother, Edward. Gertrude had a happy childhood with loving parents who remained in Hudson all their lives.
Although she attended Hudson High School at the same time as Joseph Laccetti, they did not begin seeing each other until she was working at the Phone Company where Joe also worked. Gertrude and Joe dated though the late 1930's and eventually married on May 18, 1941.
In March 1944, Gertrude gave birth to her daughter, JoAnn, in Hudson. When Joe was released from service, he returned to work at the Phone Company and was then transferred to Albany. While in Albany, their son, Geoffrey, was born in September 1951. The family moved to Hyde Park in that year but returned to Albany in 1958. They purchased a house in Delmar where they lived until 2009.
In Delmar, Gertrude was a homemaker who always kept a neat house and made wonderful home-cooked meals. Gertrude and Joseph were members of the Normanside County Club for almost 40 years where they enjoyed playing golf and attending the many dances and social occasions held at the club. Gertrude was an avid bowler and participated in a league for many years. Her team claimed the league championship in 1965. She was also active in the Delmar Progress Club.
When Joseph retired from the Phone Company after 37 years in 1984, they began to travel and made several trips to Europe including four trips to Italy. They spent part of their winters in Florida at a condominium where several of their friends from the Normanside County Club also stayed. They both enjoyed excellent health into their 80's and early 90's remaining in their home in Delmar.
Circumstances resulted in both Joseph and Gertrude entering the hospital and from there Joseph was relocated to the Teresian House where he passed away eleven days later on January 2, 2009. Gertrude entered the Teresian House in February of that year and remained there until her passing. She lived in the Mount Carmel wing where staff provided her with first-rate care and community. Gertrude adapted well to this new lifestyle; and as a long-time resident, developed many wonderful relationships with other residents and staff members.
Her great concern for others was present her entire life including her final days. Even when speaking was difficult, she was still asking Geoff if he had his lunch during the long days of her final weeks. She was not the CEO of a company, or an astronaut, or a scientist—she was simply the greatest friend, wife and mother. Her sweet, kind hearted loving life will be greatly missed by all who knew her.
The family's heartfelt gratitude goes to all who cared for her at the Teresian House.
Gertrude is survived by her devoted son, Geoffrey (Cathy), her daughter, JoAnn (Richard), her grandchildren, David, Tracey, Nicole, and Matthew, eight great-grandchildren, one great-great grandchild and several nieces and nephews.
A service will be held on Friday, March 16, 2018, at 12:00 noon, at St. Matthew's Church, 25 Mountainview Street, Voorheesville. Friends and family are invited to call at the church preceding the mass at 11:00 a.m. Interment will be private at the convenience of the family. In lieu of flowers, donations can be made in her memory to the Capital City Rescue Mission, 259 South Pearl Street, Albany, New York 12202.

Visiting Hour
11:00 am - 12:00 pm
Friday, March 16, 2018
St. Matthew's Church
Mountainview St.
Voorheesville, New York, United States

Get Directions
Funeral Mass
12:00 pm
Friday, March 16, 2018
St. Matthew's Church
Mountainview St.
Voorheesville, New York, United States

Get Directions