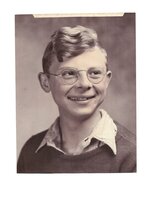 Gordon C. Tarrington
Gordon Tarrington (age 90) went to be with the Lord on Thursday, March 30th, 2023 at Riverside Center for Rehabilitation in Castleton, NY with his loving family at his bedside. Gordon was born 4/1/1932 to the late Charles Tarrington and Evelyn Wethered of New Salem, NY. He is survived by his loving wife of 66 years, Nancy. He is also survived by his daughters: Kathleen Parmalee (Jeffrey Chaplin) and Amy Harvey; grandchildren: Theodore, Thomas, Eleanor, and Brianna. He leaves behind several great grandchildren, nieces and nephews.
Gordon served in the U.S. Navy during the Korean War. Upon his return home, he started his own construction business building prestigious homes in the Loudonville, NY area. When not working, you could find him tending to his vegetable garden, or taking care of his honeybees and bottling honey. He was always ready to lend a hand to those that needed assistance.
A memorial service will be held on Saturday, April 22, 2023 from 2pm to 5pm at Reilly & Son Funeral Home located at: 9 Voorheesville Ave., Voorheesville, NY.
Gordon's family would like to thank Riverside Center for Rehabilitation and Nursing in Castleton, NY for their loving care. In lieu of flowers, please consider making a donation to the Alzheimer's Association: 225 N. Michigan Ave., Fl. 17, Chicago, IL 60601 (www.alz.org).