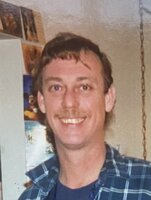 Christopher J. Hoogkamp
Knox - Christopher J. Hoogkamp, 63, passed away peacefully on Sunday, February 12, 2023 at St. Peter's Hospital in Albany surrounded by his loving family. Born in Albany, Chris was a graduate of Shaker High School in Latham and had lived in Knox since 1992.He was employed as a mechanic for the past 20 years at the Golub Corporation in Schenectady. He enjoyed riding his motorcycle, fishing, firearms, hunting and generally anything outdoors. He loved playing his guitar and enjoyed country and rock music. Chris enjoyed spending time in his garage and could often be found there working on a project for someone else. As busy as he was, his favorite pastime was spending time with his family (especially grandchildren) and friends.
Christopher was the father of Justine Hoogkamp and Morgan Henness; grandfather of Kolton Fragala, Avah Fragala and Aiden Henness; brother of Gerard Hoogkamp, Patrick Hoogkamp, Colleen Smith and the late Ellen Hagadone and Alvin Hoogkamp; brother-in-law of Christine Hoogkamp, Bill Smith and the late Mary Kay Hoogkamp. He is also survived by several nieces and nephews.
Private funeral services are being conducted at the convenience of the family.