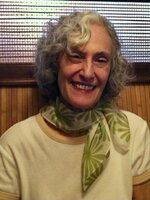 Anita R. Canali
Canali, Anita Ross, - Albany, formerly of Palm City, Florida,87, passed away peacefully on Easter Sunday, April 17, 2022. Born and raised in Colonie, New York, March 30, 1935, she was the daughter of the late Peter and Alda Lanci.
Anita graduated from the Academy of the Holy Names, Albany and received a Bachelor of Music degree from Boston University School of Fine and Applied Arts. Her career was devoted to teaching music at Hanover, Massachusetts Elementary School where she inspired the arts in many.
It was during her college studies in Boston that she met her late husband; James (Jimmy) Ross, a Boston College Law graduate who grew up in South Boston. They travelled the world collecting cultural artifacts and wisdom, culinary delights and beautiful memories. However, no matter how far they roamed, Boston would always remain their true home.
.
Upon marrying her second late husband, James Canali, she retired from teaching and moved to Florida. Anita spent her days on the golf course playing in various women's leagues. She was also a devoted volunteer at the Kravis Center of West Palm Beach and The Lyric Theater in Stuart, Florida. Her love for travel continued and she could boast that she visited every continent; her favorite was Africa, as she loved seeing the animals in nature.
Anita's beautiful heart and contagious smile would light up any room. She was the picture of sophisticated grace and elegance, and was actually quite funny. The happiness of her family meant the world to her, and through her thoughtfulness, generosity and unconditional love, they felt that every day.
Anita is survived by her brother John (Catherine), her eight nieces and nephews, Peter Lanci, Anthony (Patricia) Lanci, Angela (Robert) Rantinella, Leah (Joseph) Ferrone, Matthew Lanci, Michael Lanci, Juliana (Nicholas) Russell, Joseph (Meghan) Lanci; as well as four great nieces and nephews; Bryon Lanci, Jessica Lanci, Roman and Faye Ferrone. Anita is predeceased by her husbands James Ross, James Canali, brother Peter (Dorothy) Lanci and parents Peter and Alda Lanci.
A memorial and celebration of Anita's life is planned for Saturday, July 9, 2022 at 11:00 a.m. at Evergreen Memorial Park and Garden Mausoleum at 2150 Central Avenue, Schenectady, NY.