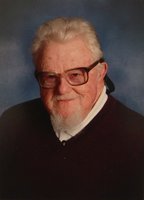 James O. Preston
Bethlehem - James O. Preston, 91, formerly of Voorheesville, died Saturday, February 2, 2019 at the Kingsway Arms Nursing Center in Schenectady. Born in Middletown, CT, James moved to Voorheesville in 1970 and then to the Beverwyck Community in 2008. He was a veteran of both the United States Navy and Army. After a brief term in the Navy, he graduated from of the New York State College of Forestry at Syracuse University and then was drafted into the Army, serving from 1951-1953. He began his career working at a Firestone Rubber Plant in Liberia, West Africa and in 1957 became a junior forester for the NYS DEC. He held various positions in the Division of Lands and Forest before his retirement in 1987. James was a member of the Albany Garden Club and member and former Elder and Trustee at the New Scotland Presbyterian Church.
James married Beverly Eckstedt on April 16, 1960 and prior to her death in 2006 he lovingly took care of her so she could stay in her home. He is survived by his children, Stephen Preston (Bonnie) of Northville and Megan Vail (Peter) of Stillwater; grandchildren, Michael and Katherine Vail; sister, Barbara Bradley; and dear friends, Pauline Martin and Betsy Hoffman. He was predeceased by his brothers, Robert and Frank Preston.
A Memorial Service will be held at 11:30 a.m. on Wednesday, February 13, 2019 at the New Scotland Presbyterian Church, 2010 New Scotland Rd., Slingerlands, NY 12159. All other services will be private at the convenience of the family. For those who wish, memorial contributions to the New Scotland Presbyterian Church would be appreciated.