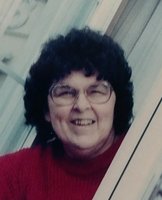 Joan Sprague
COLONIE - Joan Sprague, 86, of Colonie died Friday, January 25, 2019 at the Albany Medical Center Hospital. Born in Syracuse, Joan was the daughter of the late Edward and Ann Kirsch Werner. She had lived in Colonie since 1964. Joan was a Registered Nurse with a 40 year career, retiring from St. Peter's Hospital after 25 years. Joan was a people person and an amazing woman who also focused on raising her family after the death of her husband in 1976. She was known as the neighborhood nurse and patched up many a child over the years. Also, she was an avid reader and NY Mets fan.
Joan was the wife of the late Douglas B. Sprague; mother of Deb Pass (Ed) of Wallingford, CT, Doug Sprague (Donna Lee) of Naples, FL, Mike Sprague (Laura) of Merritt Island, FL, Patty Sprague of Colonie, Tom Sprague (Debbie) of Syracuse, Jim Sprague (Liz) of Altamont and Ed Sprague (Trish) of Kernersille, NC; sister of Kay Tessier (Bob) of Syracuse and the late Ann Marie Peglow and Barbara Pollack; grandmother of Paul, David, Stacie, Jillian, Travis, Jarrett, Jennifer, Lindsey, Jamie, Kayla and Alyssa; and great-grandmother of Cassie, Seth, Delanie, Rylee, Trevor, Quinn, Peyton, Weston, Lincoln, Lilly, Jaxson, Naomi and Mason.
Funeral services will be held at 11:00 a.m. Tuesday, January 29, 2019 at the Reilly & Son Funeral Home, 1200 Central Ave., Colonie, NY. Burial will be in St. Agnes Cemetery in Menands. Calling hours will be Monday from 4 -7 p.m. in the funeral home. For those who wish, memorial donations to the charity of your choice would be appreciated.