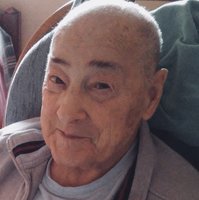 Albert Salati
Colonie - Albert Salati, 96, of University St. died Saturday, November 24, 2018 at his home. Born in Jersey Shore, PA, Albert had lived in Colonie since the 1950's. He was employed by the New York Central Rail Road, General Electric in Schenectady and the South Colonie School District before his retirement in 1985. He was an avid golfer, a 40 year member of the Redmond Bowling League and a New York Giants and Yankees fan. Recently he enjoyed his memberships in the Thunder Road Seniors in Colonie village and the Christ Our Light Seniors.
Albert was the husband of the late Ida Salati; father of Robert Salati (Tiffany) of Orlando, FL, Sandra Stevens (Rob) of Guilderland and Sharon Klob (Steven) of Colonie; grandfather of Kristopher Salati, Teri-ann Salati, Robert Cocco, Jr., Austin Klob (Eva) and Aaron Klob; great-grandfather of Kyle Salati; and brother of Gloria Agresta (Anthony) and the late Charlene Gabriel and Frederick Salati.
A Memorial Mass will be celebrated at 10:00 a.m. Wednesday, November 28, 2018 at Christ Our Light Church, 1 Maria Dr., Loudonville. Interment will follow in Memory Gardens Cemetery. For those who wish, memorial contributions may be made to Community Hospice, 445 New Karner Road, Albany, NY 12205 or online to donate at givetocommunityhospice.org.